Generation Digital awarded a place on the Government Digital Outcomes and Specialists Framework opening up a Digital Marketplace worth over £1bn
We are delighted to announce that we have been awarded a place on the UK Government's Digital Outcomes and Specialists (DOS) Framework by the Crown Commercial Service. We can now partner with the Government Digital Service (GDS) to accelerate the Digital Transformation of public services.

The UK Government Digital Service is revolutionising the procurement of digital services in the public sector, and the Digital Outcomes & Specialists framework is split into four distinct categories including suppliers who can provide teams to build and support digital service, those who can provide individual specialists to deliver a specific outcome, user research studios and user research participants.

The Digital Outcomes & Specialists Framework replaces Digital Services and aims to make it simpler, clearer and faster for those in the public sector to buy what they need straight from approved suppliers. Public sector organisations can use the framework, found on the Digital Marketplace, to find specialists to help them deliver digital projects.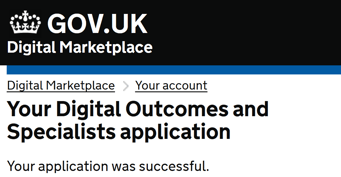 We are suppliers for the Digital Outcomes and Digital Specialists categories of the UK government's Digital Outcomes and Specialist Framework with deep experience in Digital Transformation in Public Sector and a focus on driving outcomes.
Neil Goodman, CTO at Generation Digital said "For an SME to be awarded a place on such an innovative and prestigious government digital framework contract is a real endorsement of our capabilities, and will allow us to advertise and sell our Digital Transformation services to new public sector buyers registered on the Government Digital Marketplace". He continued "We already have experience of delivering Digital Workplace, Cloud, Collaboration and Security services to the Public Sector but we are keen to grow our Government business".
Generation Digital is one of the leading SME providers of services to the public sector, having successfully delivered programmes and projects for public bodies. We offer insight, innovation and implementation – with real impact. We are creative and disruptive innovators who use structured and unconstrained thinking to deliver pragmatic and transformative outcomes. We focus in the following related areas of expertise: digital workplace, cloud adoption, enterprise mobility, security & identity, big data & analytics, internet of things, artificial intelligence and micro services & APIs.

Digital Outcomes
Generation Digital is a Crown Commercial Service approved Digital Outcomes provider and can provide teams to build and support a digital service. A digital outcome could be a discovery phase to create an information systems vision of a Home Office department.
Generation Digital can provide the following in relation to building digital services:
User experience and design
Performance analysis and data
Security
Service delivery
Service development
Support and operations
Testing and auditing
User research
Digital Specialists
Generation Digital is a Crown Commercial Service Digital Specialist provider and can provide individual specialists to work on a service, programme or project. A digital specialist's work must have deliverables and a defined scope. A specialist in this category might be a delivery manager working on the transition of the replacement driving licence product from beta to live.
Generation Digital can provide Digital Specialists in the following disciplines across the UK:
Agile coach
Business analyst
Content/copy designer
Cyber security specialist
Delivery/project manager
Designer
Developer
Communications specialist
Performance analyst
Portfolio manager
Product manager
Programme delivery manager
Quality assurance
Service manager
Technical architect
User researcher
Web operations engineer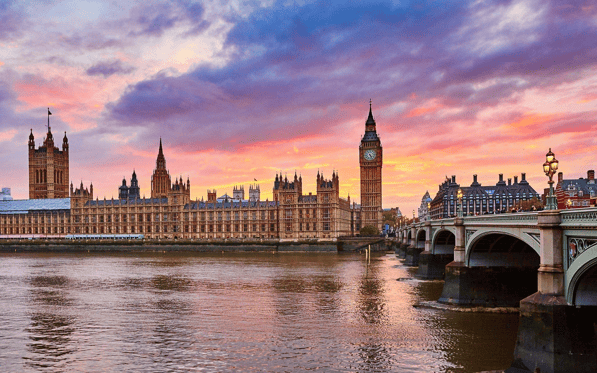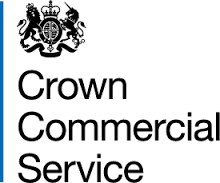 Engaging Generation Digital via the Digital Outcomes & Specialist Framework
Whatever your requirement we have tools, specialists, and partnerships in place to deliver the digital outcomes and specialists you are looking for.

Step 1 You identify your needs.

Step 2 You publish your brief via the Digital Marketplace.

Step 3 We respond to the requirements of your brief.
Please contact us with any question about the process. Get in touch at www.gend.co or hello@gend.co or 020 3892 3111
Generation Digital are ready to help you shape your digital transformation journey. Take advantage of our industry-leading knowledge and proven track record in delivering digital services for the public and private sector.

Please get in touch to find out how we can help you design and deliver your digital programme or to speak further with one of our digital specialists.
Generation Digital - Driving Digital Transformation
We partner with clients to digitally transform how their organisations work, collaborate, engage, analyse and report to help them succeed in an ever-changing market.
Generation Digital is a platform neutral partner of industry-leading technology companies including Amazon Web Services, Microsoft, Google, Facebook and Dropbox. We deliver expert consultation, design, supply, installation, integration and management of Digital Workplace, Cloud Adoption and Mobility / Identity solutions.
As a privately-held leader in new technology solutions, we employ some of the foremost experienced professionals in the platforms we support – engineers, developers, project managers, business analysts, UX/UI experts, designers, and user adoption consultants – ensuring we can provide a holistic view on the most complex business challenges, and deliver an awesome user experience to our clients.
Generation Digital is proud to work with a broad range of clients including Berendsen PLC, Woodford Investments, Algebris Investments, Sega Games, PGA European Tour & Haseltine Lake LLP. Public sector clients include the Guildhall School of Music & Drama, The National Archives and City of London.
The company is an approved Crown Commercial Service Supplier and listed on several Public Sector frameworks including G Cloud and Digital Outcomes & Specialists.
To find out more get in touch at hello@gend.co or call +44 (0) 2036 379 776