Building a Connected Culture on Workplace
30% of IC professionals admit
that employee trust of senior
management is a problem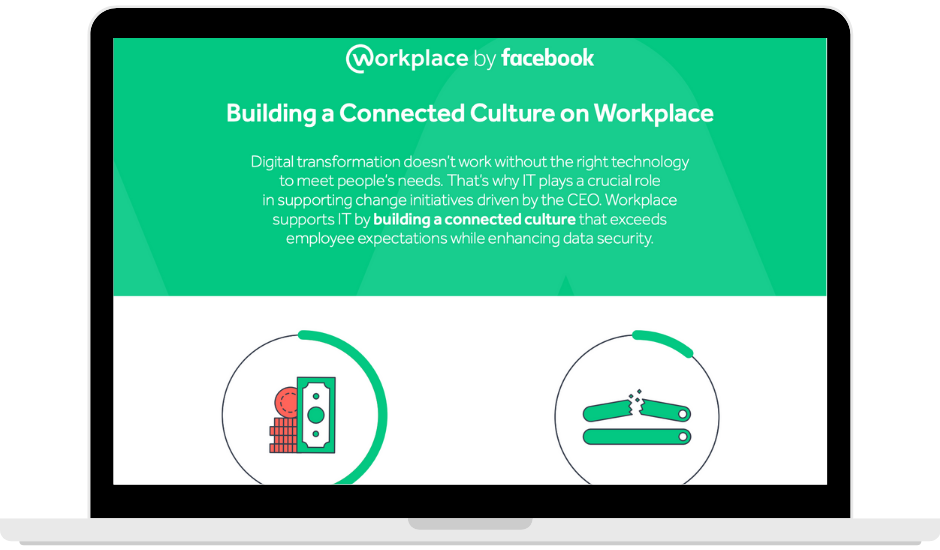 Digital transformation isn't just about technology. It's about information. That's why comms plays a crucial role in supporting change initiatives driven by the CEO.
Workplace supports internal communications by empowering everybody to work together through two-way communication streams where feedback can be given and sentiment can be measured.
Workplace has many benefits, including:
Creating More Engaging Communications


Improving Employer Brand


Improving Executive Brand
Turn your company into a community. Download the FREE whitepaper today!