Building a Connected Culture on Workplace
42% of Gen Yers say companies should always adopt the latest technologies, irrespective of cost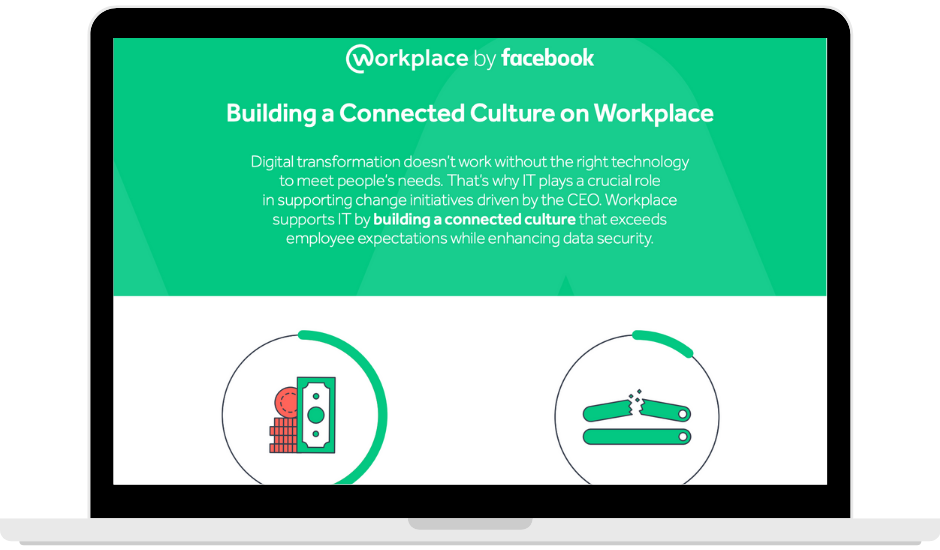 Digital transformation doesn't work without the right technology to meet people's needs. That's why IT plays a crucial role in supporting change initiatives driven by the CEO.
Workplace supports IT by building a connected culture that exceeds employee expectations while enhancing data security
Connected culture on Workplace has many benefits, including:
Meeting Employee Expectations
Reinforcing Security
Keeping data separate
Take the next step on your Workplace journey. Download the FREE guide today!