Collaborating With Everyone on Workplace
85% of Gen Y say they'd feel
more confident if they could have
more frequent conversations
with their managers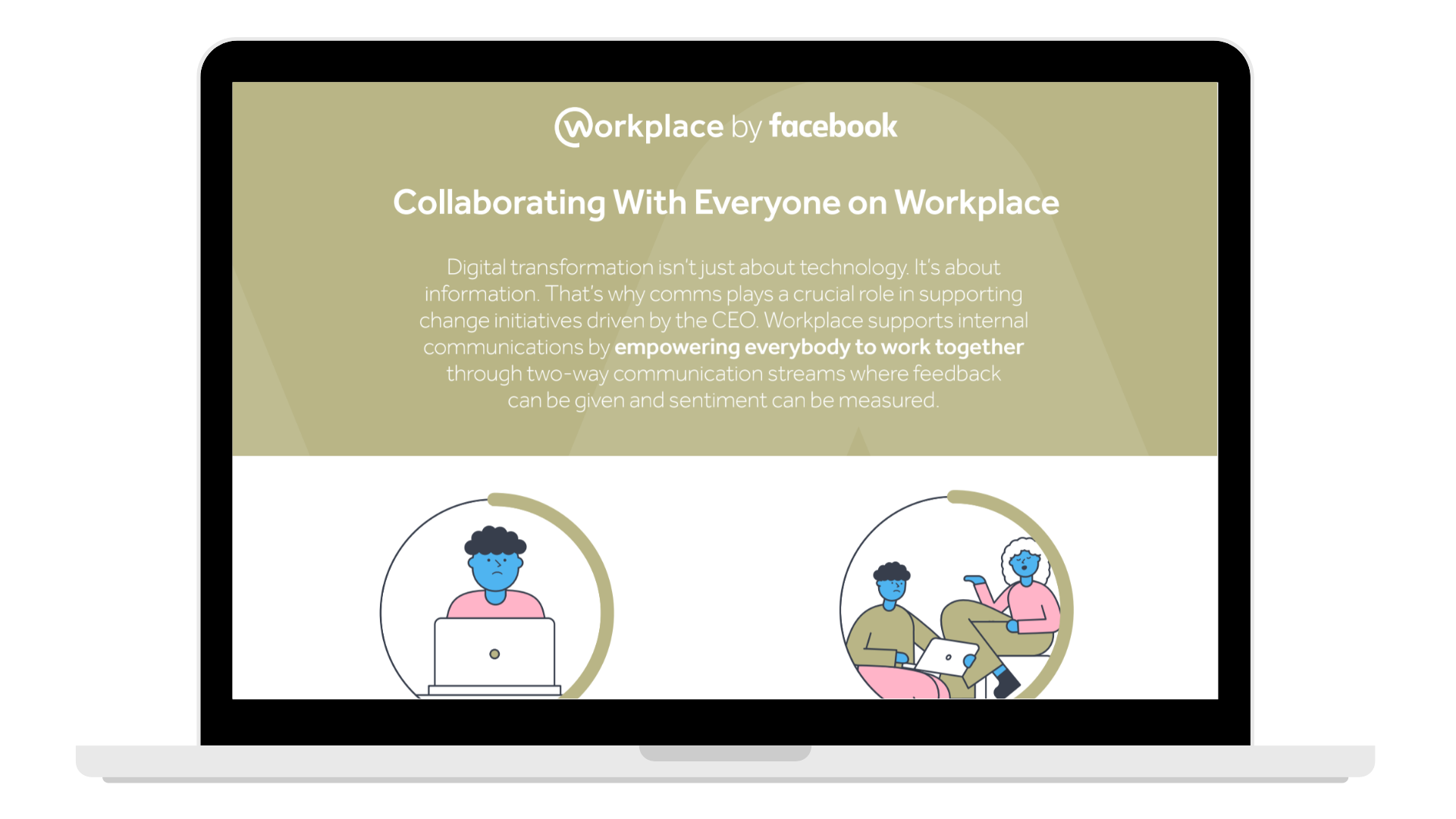 Digital transformation isn't just about technology. It's about information. That's why comms plays a crucial role in supporting change initiatives driven by the CEO.
Workplace supports internal communications by empowering everybody to work together through two-way communication streams where feedback
can be given and sentiment can be measured.
Using Workplace can have many benefits, including:
Workplace connects with over 50 popular enterprise apps like SurveyMonkey, Workday and ServiceNow


News Feed uses advanced machine learning to create a
personalised stream of updates and announcements


Whether you love something, hate it or are laughing out loud, Reactions give people multiple ways to respond to posts with simple emojis
Take the next step on your Workplace journey. Download the FREE guide today!