Collaborating With Everyone
on Workplace
Only 9% of companies have a fully utilised MarTech stack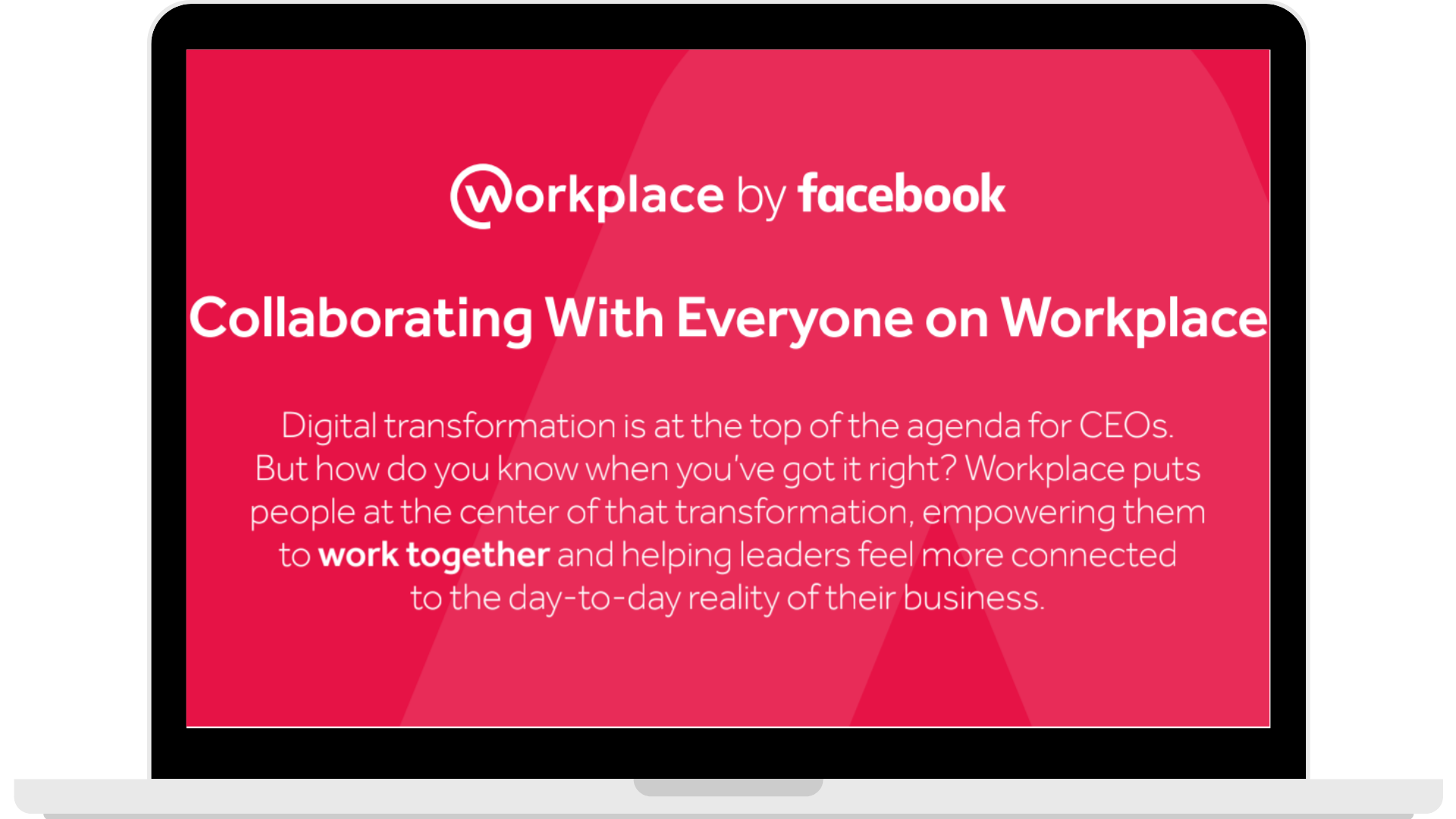 Digital transformation doesn't work without the right technology to meet people's needs. That's why IT plays a crucial role in supporting change initiatives driven by the CEO. Workplace supports IT by empowering everybody to work together with smart integrations and more effective knowledge management.
Connected organisations have many benefits, including:
Learn the 3 Ways Workplace Supports IT Collaboration Objectives
Learn the Tools and Technology to Build a Connected Culture
Take the next step on your Workplace journey. Download the FREE guide today!