FREE EBOOK DOWNLOAD
Driving Enterprise Robotic Process Automation with a
Maturity Model
How to Transform Your Business with Automation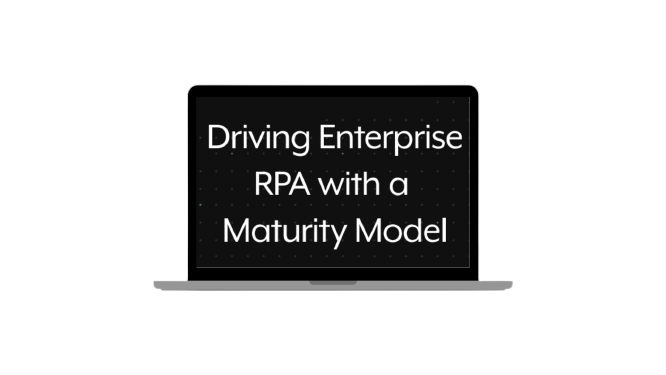 As organisations became more equipped to adopt automation, the technologies that powered enterprise-wide automation have also evolved rapidly in the last 3-5 years.
In particular, RPA (Robotic Process Automation) has become a popular way to transform how back-office operations are automated in organisations with a large footprint of legacy systems.
More recently, the coronavirus pandemic accelerated the scale at which businesses were adopting automation, making it an imperative instead of a nice-to-have.
At the same time, other technology advancements also turbo-charged the adoption of automation across businesses. This led to the emergence of various perspectives on Enterprise Automation.
Download this FREE Workato guide and discover how to seamlessly bring automation and RPA to your organisation.