FREE DOWNLOADABLE GUIDE
Enterprise Automation — a unified approach to transformation
It's not just technology, it's an organisational shift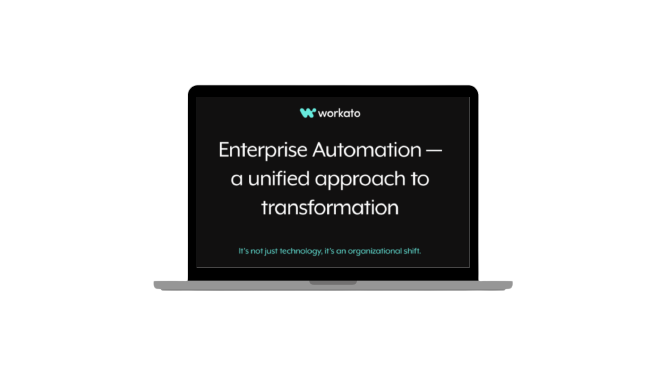 Automation is currently the top priority trend for IT & Business Leaders in the
enterprise.
At the same time, multiple perspectives on Enterprise Automation have emerged recently—including Hyper Automation, Integrated Automation, and Digital Process Automation.
Currently, enterprise-wide automation is achieved with a multitude of technologies & processes, however, many organisations are finding that there needs to be a "Unified" approach to bring experiences, processes, and data together using automation.
Download this FREE guide to discover:
What is Enterprise Automation?
How to embrace automation across the enterprise
What to automate?
How impactful are these automations on your business?
Strategic adoption: embracing the change
Deploying automations at scale.