FREE EBOOK DOWNLOAD
Innovate!
A guide to future proofing your customer service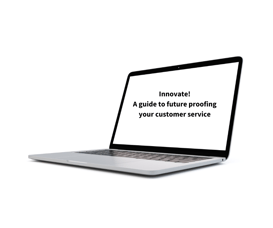 Every Customer Service (CS) team should have one eye
turned towards future-proofing their operations to keep up with the changing needs of customers.
The future demands 24/7 service, fast and comprehensive responses over any communication avenue the customer chooses (including text!), and useful, well-written help desks where customers can help themselves.
In the world of Customer Service, the possibilities with Workato are truly endless:
Connect your CRM, Marketing Automation tool, and chat tool to your Customer Service App to provide complete context to your agents.
Be pre-emptive with your support by using a tool like Splunk to monitor your systems for problems and let Workato automatically create a support ticket when issues arise.
Provide a framework to take actions across channels e.g. if a CS ticket reports a bug on your website, your agent only has to hit a button to send the issue to Github for the development team.
Enable smarter support by using A.I. in real time to escalate tickets to the correct people.
Automatically follow up with customers who are slipping away or whose trials are ending.
Make your ERP and Customer Service apps communicate for seamless RMA.
Discover how you can use Workato to automate and improve your customer service with this FREE eBook.