FREE CASE STUDY DOWNLOAD
Malwarebytes Achieves Automation at Scale Using Workato
Workato Recipes Now Integrate and Automate Workflows Across the Company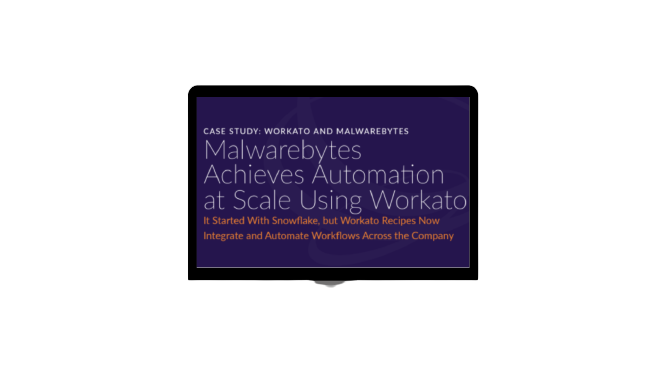 Cybersecurity firm Malwarebytes needed a better data integration option for a new cloud-based data warehouse.
This case study examines Malwarebytes' use of Workato in several integration and automation scenarios that exploit the product's extract-transform-load (ETL), API management, workflow and automation capabilities
Want to learn more about using Workato within your organisation?

Download this FREE case study and get started with Workato today!