How to Manage the Shift to Cloud Security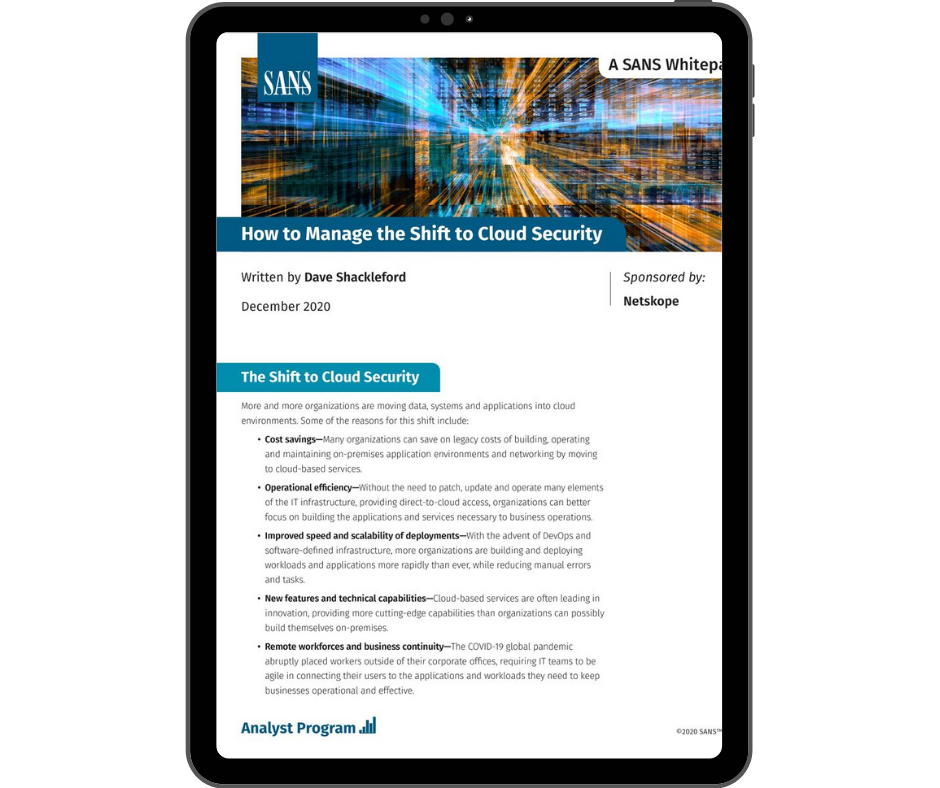 More and more organisations are moving data, systems and applications into cloud environments.
Some of the reasons for this shift include:
• Cost savings—Many organisations can save on legacy costs of building, operating and maintaining on-premises application environments and networking by moving to cloud-based services.
• Operational efficiency—Without the need to patch, update and operate many elements of the IT infrastructure, providing direct-to-cloud access, organisations can better focus on building the applications and services necessary to business operations.

• Improved speed and scalability of deployments—With the advent of DevOps and software-defined infrastructure, more organizations are building and deploying workloads and applications more rapidly than ever, while reducing manual errors and tasks.

• New features and technical capabilities—Cloud-based services are often leading in innovation, providing more cutting-edge capabilities than organizations can possibly build themselves on-premises.

• Remote workforces and business continuity—The COVID-19 global pandemic abruptly placed workers outside of their corporate offices, requiring IT teams to be agile in connecting their users to the applications and workloads they need to keep businesses operational and effective.