ADOPTION GUIDE:
Netskope Secure Access Service Edge
(SASE)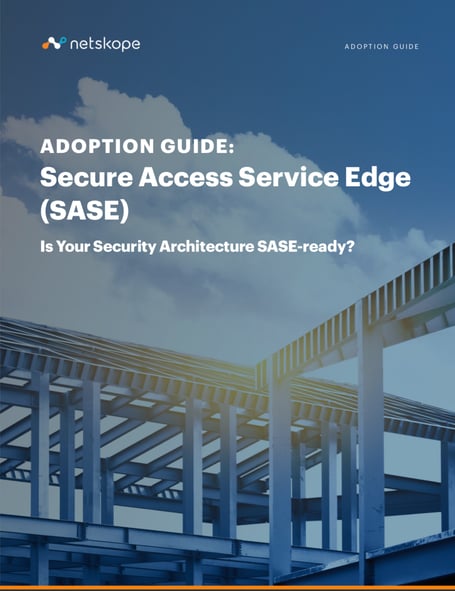 Cloud services, security and networking are rapidly converging together, creating a new model where security and networking are no longer comprised of discrete appliances and devices but, delivered as software services alongside cloud-based applications. As a result, organizations can expect a simplified cloud-based environment based on the consolidation of multiple security technologies, as well as a much more improved user-experience with a reduction in cost.
Download this guide to learn more about how SASE could improve the security of your organisation.