Netskope Secure Cloud Appliances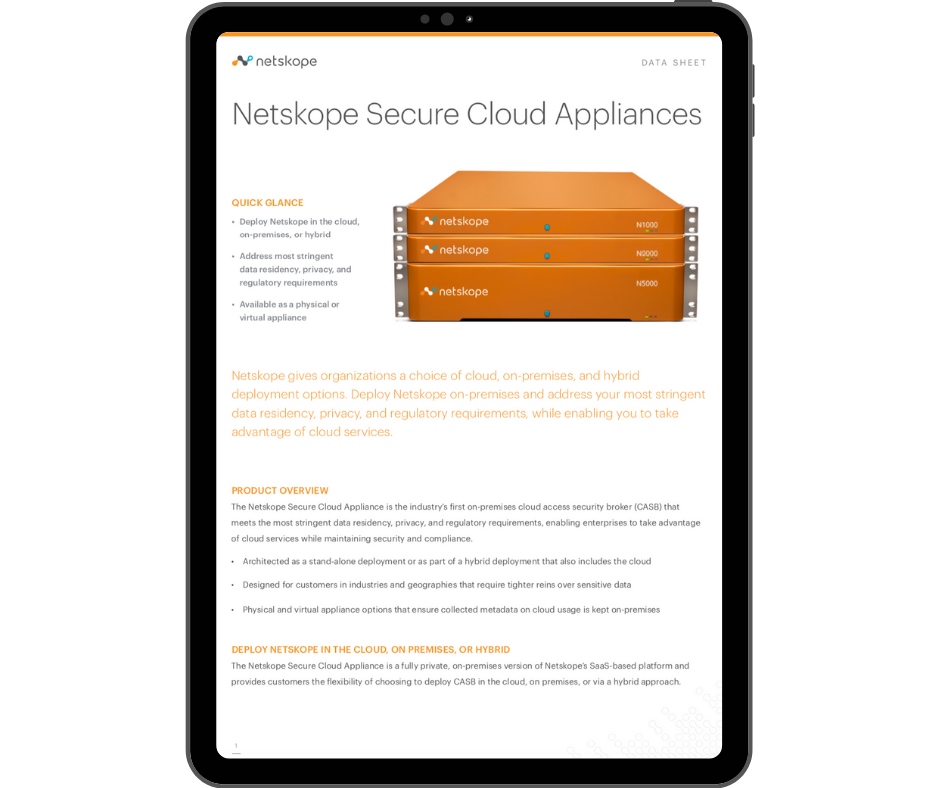 Netskope gives organisations a choice of cloud, on-premises, and hybrid deployment options. Deploy Netskope on-premises and address your most stringent data residency, privacy, and regulatory requirements, while enabling you to take advantage of cloud services.
Download this guide to discover more about Netskope for your business.