Understanding Microsoft's Office 365 Network Connectivity Principles and Relevance to Netskope Security Cloud Services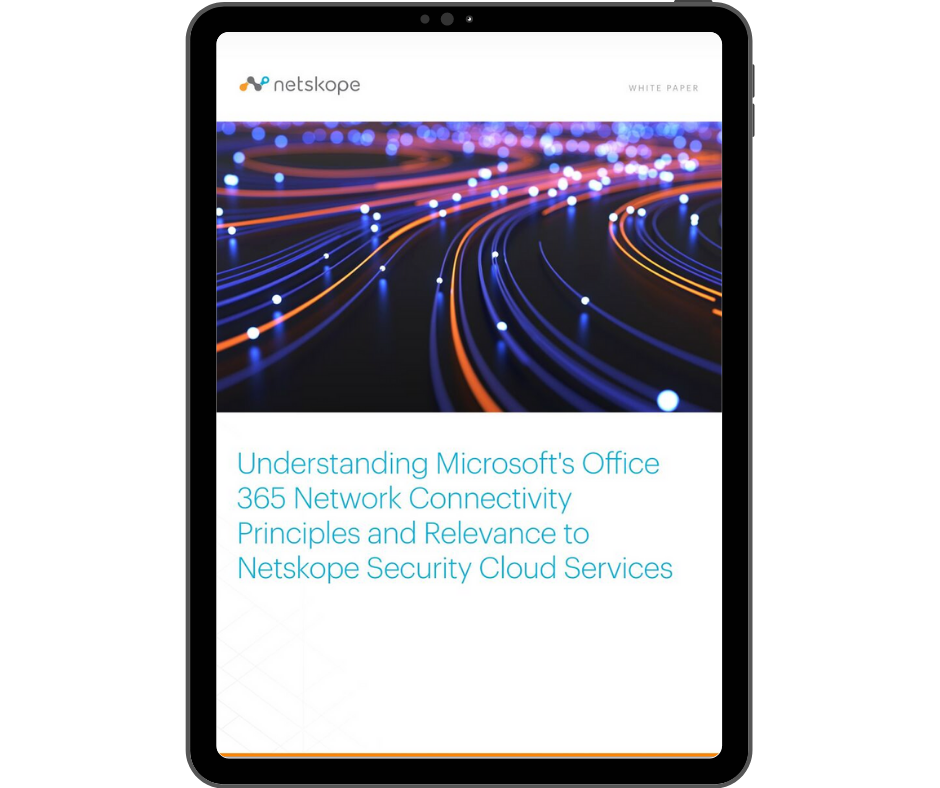 The Netskope Security Cloud delivers data and threat protection for both data in flight and data at rest, addressing a wide variety of security problems including data loss and misuse, malware, and cloud-enabled threats including phishing. Netskope supports some of the largest O365 customers, including the world's largest O365 environment.
Download this FREE guide to discover more about securing Microsoft's Office 365 with Netskope.