FREE DATASHEET DOWNLOAD
Okta - Advanced Server Access
A Zero Trust approach to Linux and Windows server access via SSH and RDP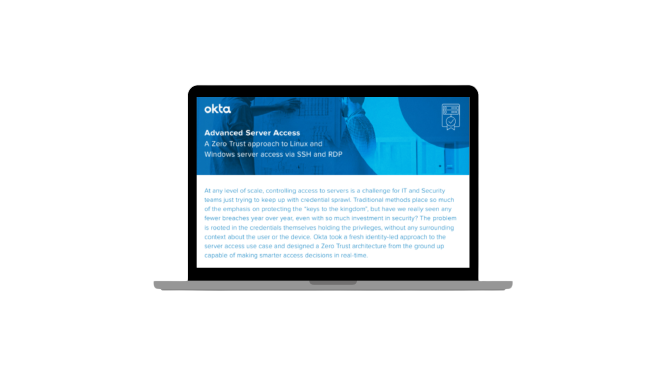 At any level of scale, controlling access to servers is a challenge for IT and Security teams just trying to keep up with credential sprawl. Traditional methods place so much of the emphasis on protecting the "keys to the kingdom", but have we really seen any fewer breaches year over year, even with so much investment in security?
The problem is rooted in the credentials themselves holding the privileges, without any surrounding context about the user or the device. Okta took a fresh identity-led approach to the server access use case and designed a Zero Trust architecture from the ground up capable of making smarter access decisions in real-time.
Download this FREE datasheet to discover more about the potential of Okta for your organisation.