The Future of Work
Which of these 5 challenges are you facing?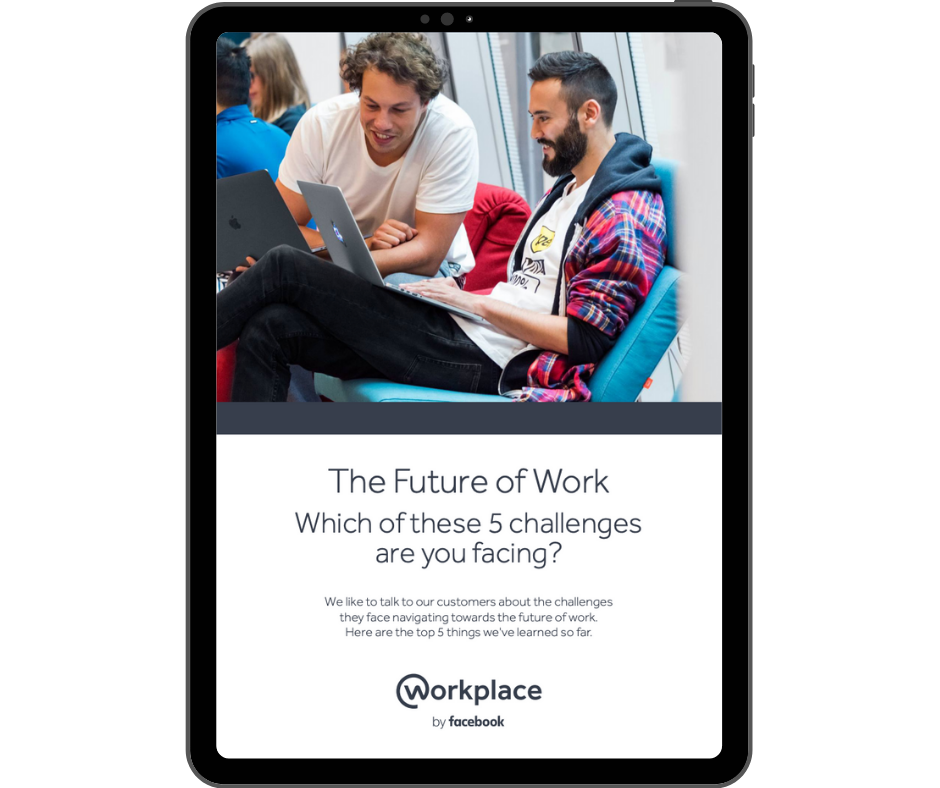 We like to talk to our customers about the challenges they face navigating towards the future of work
Workplace is more than a collaboration tool. It's a place for people to brainstorm, share, and work smarter with colleagues and customers.
The benefits of the Future of Work are:
Building a shared culture
Thinking collaboratively, not in isolation
Providing tools that meet millennials' expectations
Find out how using Workplace can help you overcome your challenges and find new ways of working. Download the FREE guide today!