Workplace Digital Transformation Whitepaper:
Why Connected Organisations
Will Be Personalised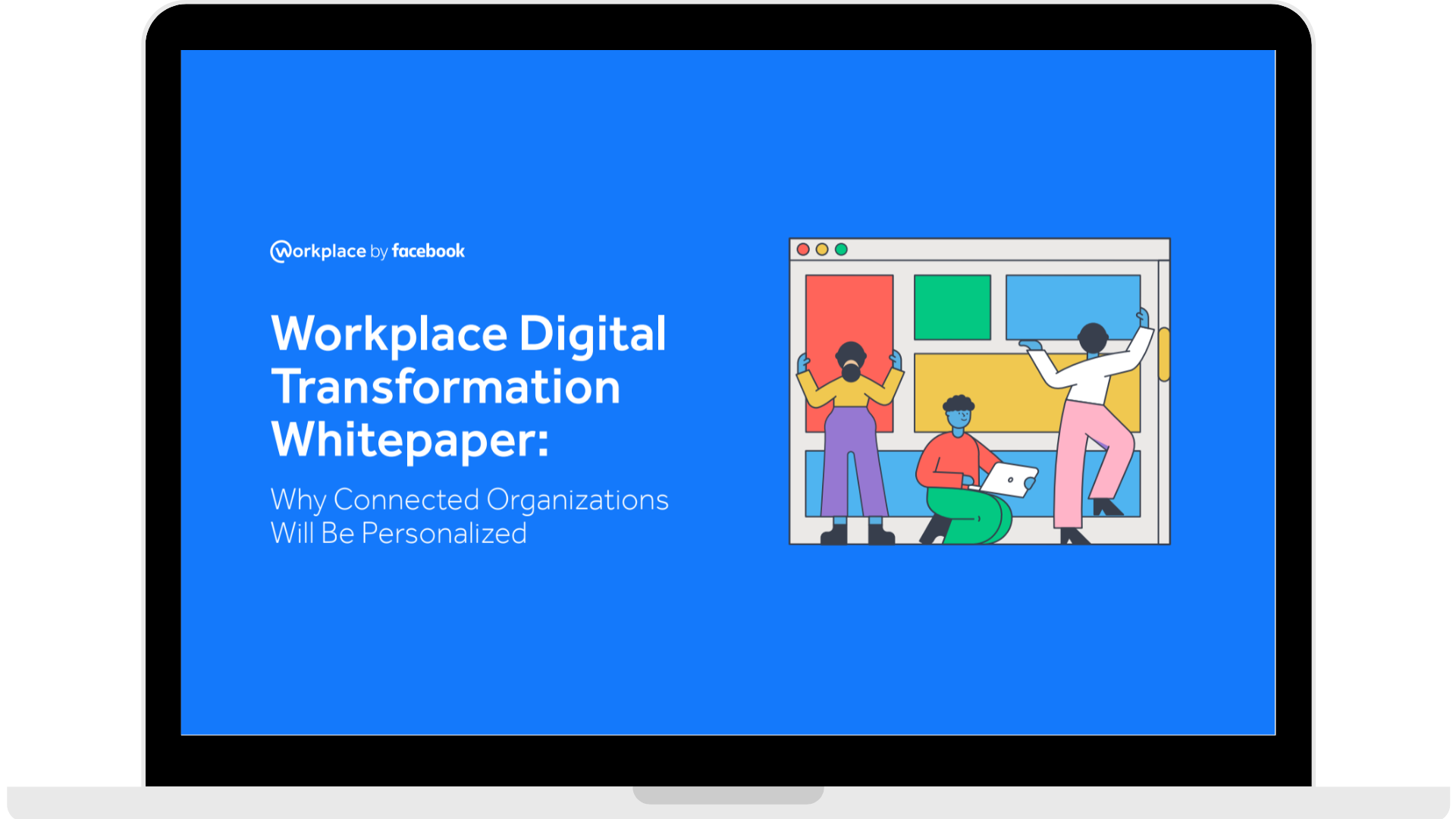 Business leaders need to create resiliency to meet the work challenges of the future. This whitepaper is designed to help new CEOs leading digital transformation initiatives take the first step alongside key stakeholders in IT, HR and Internal Comms.
By downloading this whitepaper, you will be able to cover topics such as:
A People-First approach to digital transformation - it's a cultural transformation that has to start with people. Employees adopt technology and move the market





Building connected organizations - The best digital transformation initiatives aren't IT projects at all. Technology plays an important role, of course, but they're really about people. When you put people at the centre of digital

transformation, you create an important shift of perspective




Personalised information - Time is a finite resource – but many organizations are mismanaging it
Turn your company into a community today. Download the FREE whitepaper today!