Workplace Digital Transformation Whitepaper:
Why Connected Organisations Will Use Ubiquitous Technologies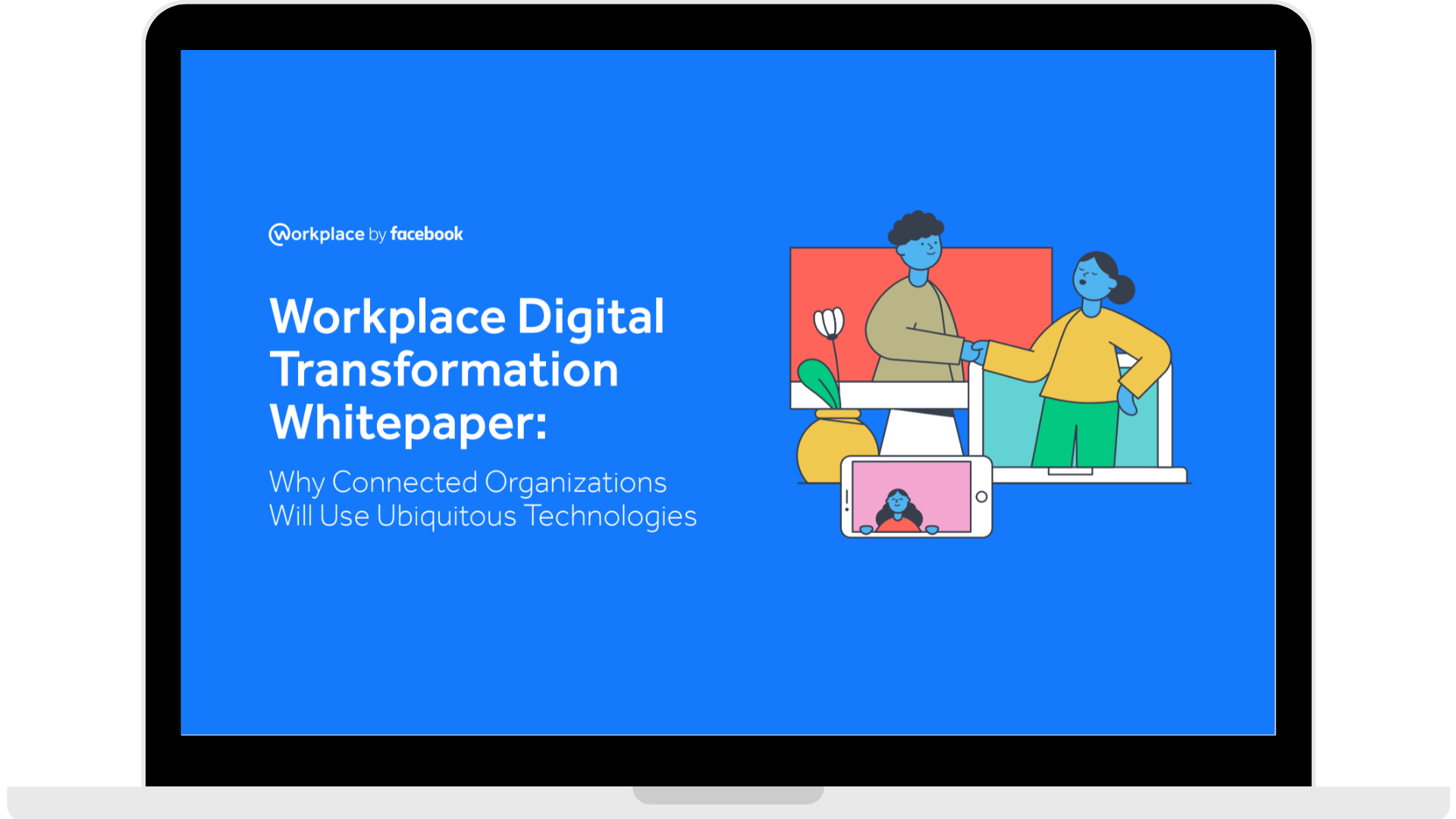 This whitepaper is designed to help new CEOs leading digital transformation initiatives take the first step alongside key stakeholders in IT, HR and Internal Comms.
Take the next step on your Workplace journey and find out how Comms leaders are helping over 2m people at thousands of organizations change the way they connect at work.
Workplace Digital Transformation has many benefits, including:
Understanding the 'People-First' approach to digital transformation - 'Leading with employees' doesn't have to mean involving them directly in decision-making. It means listening to their concerns, designing solutions to meet their needs and keeping them informed every step of the way


Building connected organizations - Building a more connected organisation is the underlying – and often under-appreciated - goal of digital transformation. Because nothing else makes a dime of difference unless people are connected at work


Ubiquitous Technologies - Communication inside companies is often restricted to people who have an email address and a computer. But the way we work is changing
Turn your company into a community. Download the FREE whitepaper today!