Be Apart Together:
5 Comms Tips for Remote Working
It's hard enough when people are split across regions, offices or factory sites. It becomes even more challenging as teams shift to remote working.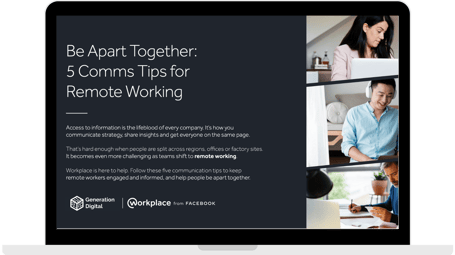 In uncertain times, you need to empower senior leaders to communicate quickly, visibly and authentically. It's not enough to throw an email out and hope for the best. Workers may be remote right now; leaders shouldn't be.
Here are some of the benefits of using the all-in-one remote working toolkit:
Hold effective meetings with Video Chat
Keep projects on track with Groups
Reach out in real time with Workplace Chat