Be Apart Together: 5 HR Tips for Remote Working
Explore the all-in-one remote
working toolkit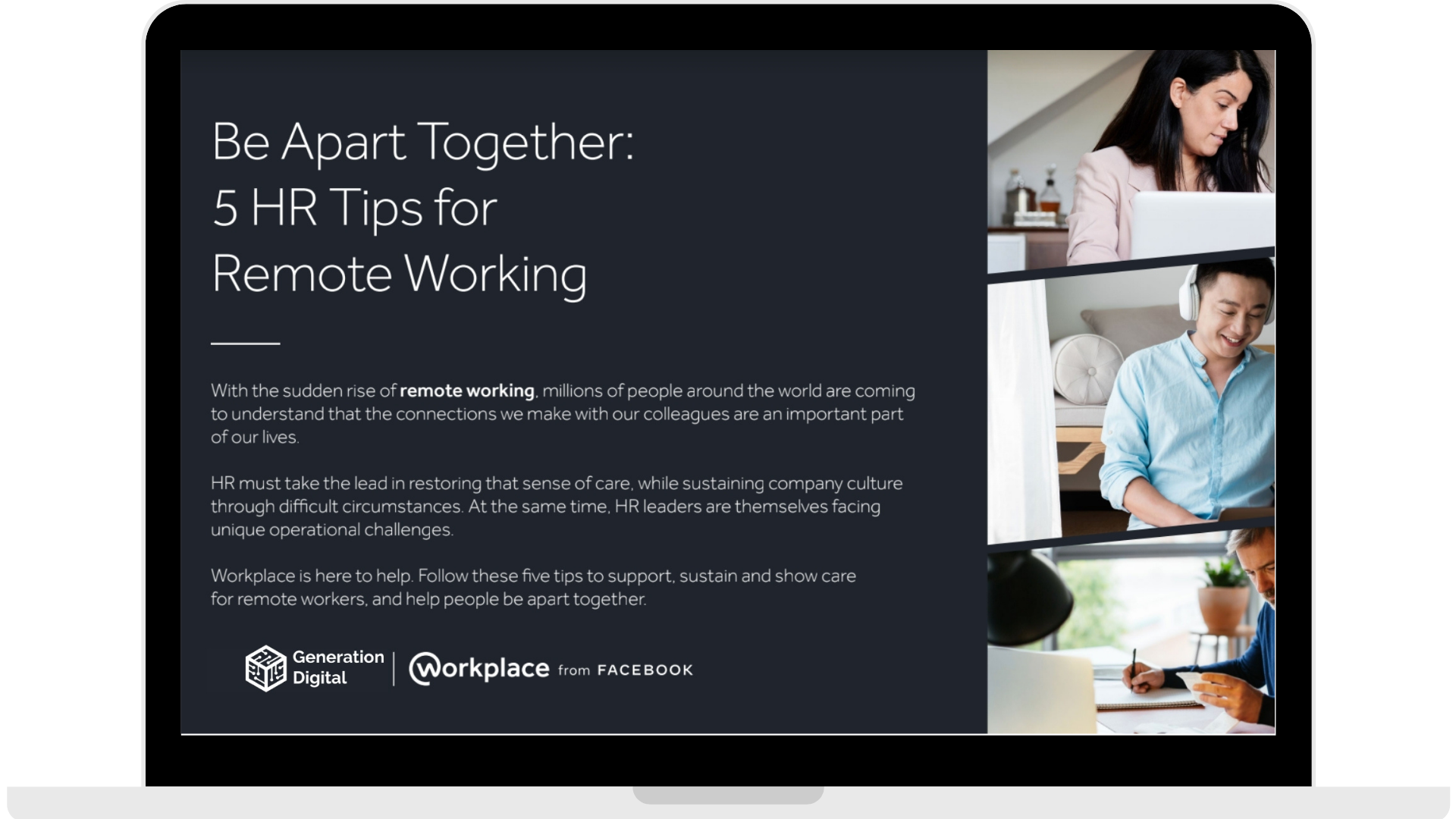 With the sudden rise of remote working, millions of people around the world are coming to understand that the connections we make with our colleagues are an important part of our lives.
Here are some benefits of using the all-in-one remote working toolkit:
Hold effective meetings with Video Chat
Keep projects on track with Groups
Reach out in real time with Workplace Chat
Become a more connected company
Workplace is here to help. Download the FREE eBook today and follow these five tips to support, sustain and show care for remote workers, and help people be apart together.