Building Connected
Organisations
A Blueprint for New CEOs Leading
Digital Transformation Initiatives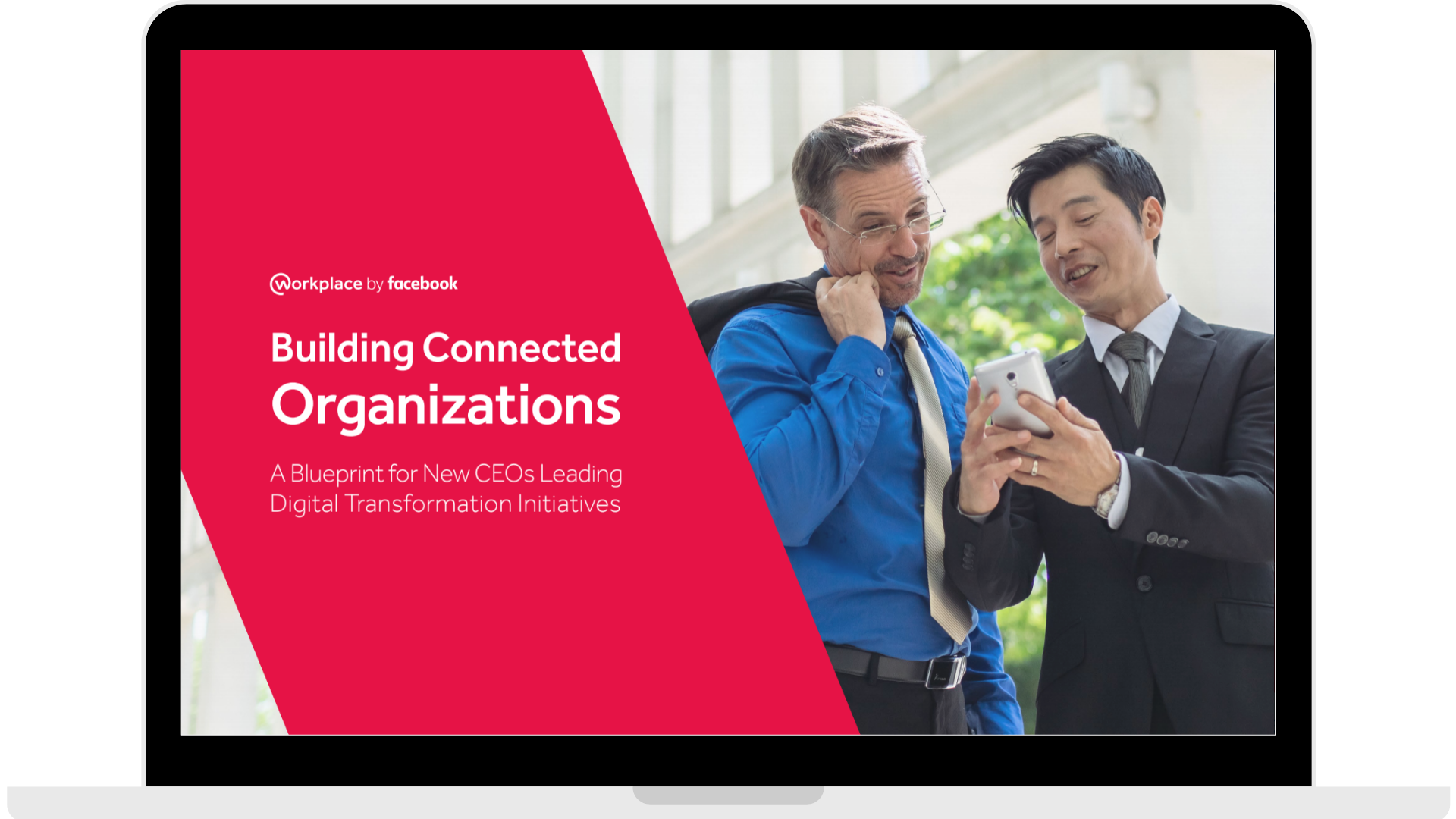 Employees adopt technology and move the market. If you aren't leading with your employees you won't be able to get the digital changes that you require.
This guide highlights how to utilise the three core Workplace principles of being:
Open by default
Mobile by design
Visual by nature
Download the FREE Blueprint today and start implementing the six pillars of
connected work into your organisation.