Aligning Teamwork to your Organisation's Mission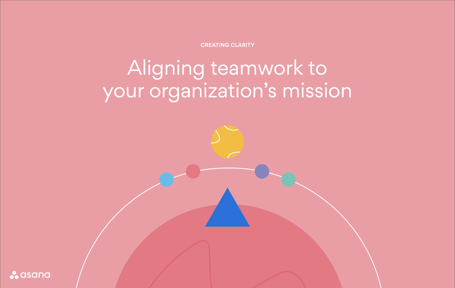 When organizations successfully align their people behind a shared mission, amazing things can happen. Employees can tap into greater reservoirs of creativity, energy, and focus, and organizations can achieve things they never thought possible.
But getting to that point of organisational clarity and success isn't easy. Aligning an entire workforce behind a shared mission requires buy-in from all levels—from your CEO and C-suite executives all the way to your managers and individual contributors.
In this ebook, we'll demonstrate how to achieve clarity throughout your organisation and align your team—and their day-to-day efforts—behind a shared mission. We'll investigate the key challenges to organisational clarity, explore new ways of working that promote focus and flow in your workplace, and dive into the key work of managers, whose role is pivotal in transforming missions from aspirational statements into tangible actions.
Download this eBook to learn more about improving your organisation.