Anatomy of Work Index
How people spend
their time at work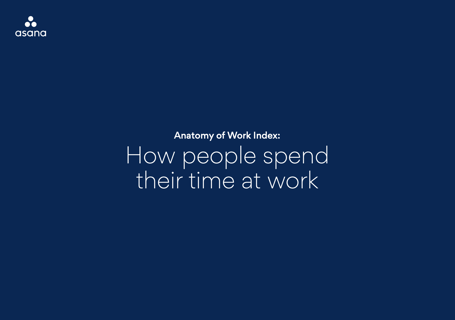 Worldwide, companies are doing too much "work", causing them to waste time, effort, and resources at the cost of productivity, and ultimately, employee engagement.
We believe there's a better way. One that takes the guesswork out of work, allowing teams to be more confident, move faster and achieve more with fewer resources. And in fact, when teams feel set up to execute effectively, they're more than three times as likely to feel proud of their effort and inspired to meet their goals. Are the ways teams work together actually working? The Anatomy of Work Index explores this while outlining how teams can better orchestrate their efforts and accomplish more faster.
Download this report to learn more about improving work within your organisation.