Manage your Marketing Campaigns with Asana
Plan and execute all of your marketing campaigns in one place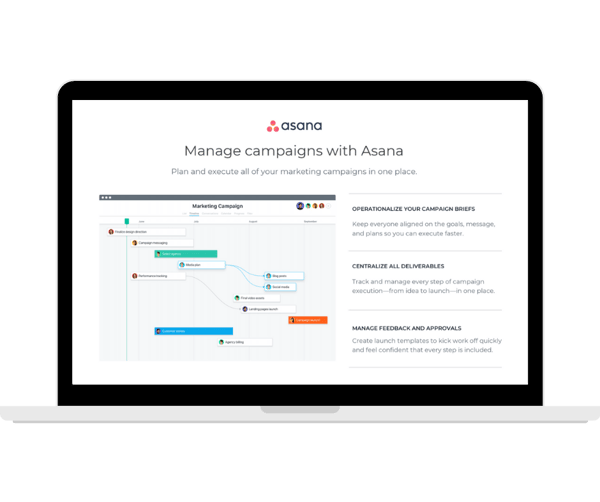 With Asana, you can plan and manage every campaign detail—from concept to launch—in one place.
It enables campaign managers to translate briefs into detailed workback schedules, make responsibilities
and deadlines clear, track every step so nothing falls through the cracks— so your campaign can launch on time.
Download our FREE guide and see how Asana can turbocharge your marketing campaigns.