The Creative Team's Handbook
Streamlining production
from kickoff to sign off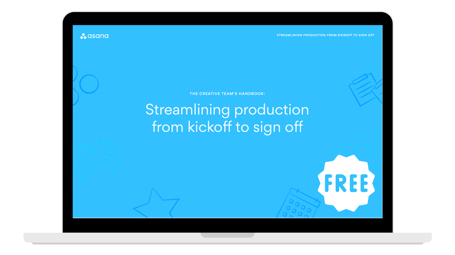 Design a better creative production process!
Every team that produces creative work follows some sort of creative production process.
Download this FREE eBook and discover how to:
Set up one place for creative intake
Standardise your creative briefs
Plan work effectively
Make your production process transparent
Streamline feedback
Report the status of your work
Centralise delivery
In this handbook, you'll get an in-depth definition of the creative production process and learn why creative production is so important to delivering standout marketing.