FREE DOWNLOAD EBOOK
Understand and Implement Agile
Break work into small interdisciplinary teams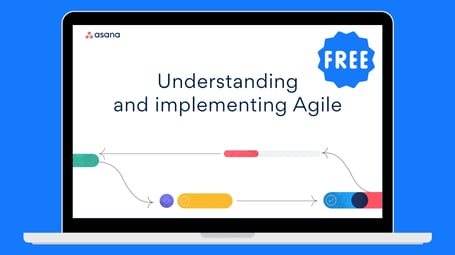 Agile has the potential to contribute to a more nimble and effective workplace, and with the help from work management platforms like Asana, it's never been simpler to try.
Download this FREE eBook and learn how to:
Take Advantage of Agile
Understand Agile for your Organisation
Make Agile a reality
How to level up Agile with tools such as Asana
Reduce work about work
Organisations across the globe are redefining what efficient, productive, and rewarding work means.
Previous assumptions about the sanctity of the office, email, and 9-5 working patterns have been upended.
With work being reset, how can you embrace change and help your team achieve more?