Earlier this month, on the 14th and 15th of March, Generation Digital attended the annual healthcare event 'Digital Health Rewired'. Across the two days, GenD met with several healthcare tech professionals and leaders. As well as this, two of Generation Digital's leading NHS clients spoke of their experiences with the tool at the Best Practice Showcase.
What is Digital Health Rewired?
Digital Health Rewired is an annual conference and exhibition that brings together digital health leaders, professionals, and organisations to discuss and showcase the latest innovations and technology in healthcare. The event includes keynote speeches, panel discussions, and workshops on various topics, including artificial intelligence, cybersecurity, interoperability, and patient engagement.

The event also features an exhibition space where companies can showcase their latest products and services in digital health. Attendees can network with industry experts, discover new technologies, and learn about the latest trends in digital health.
Our set up: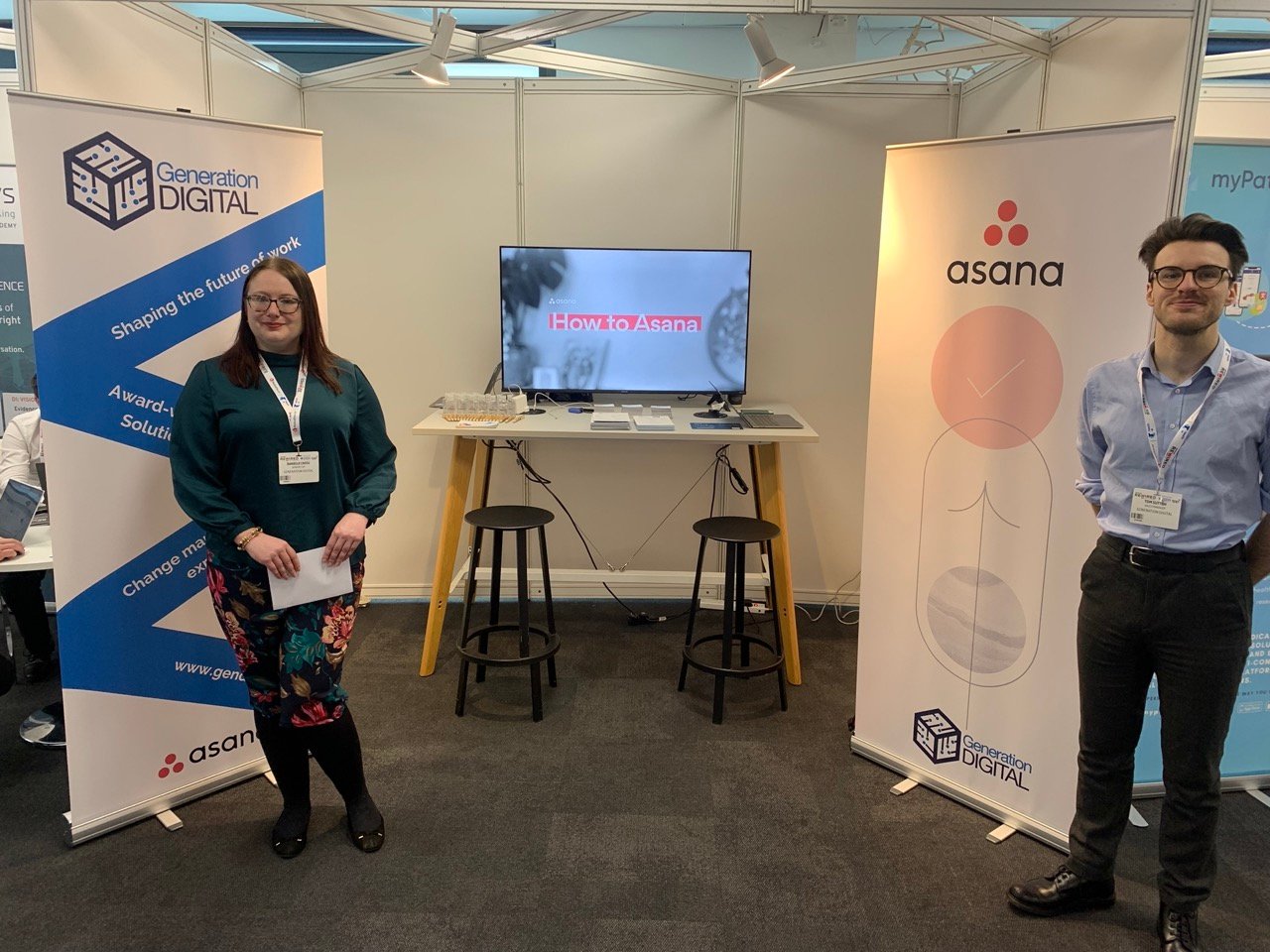 Located next to the Integrated Care Stage, Generation Digital provided on-the-spot Asana consultations and demonstrations. It was most poignant to find that many attendees recognised Asana and were eager to find out more.

Day 1 of the event also included our first of the Best Practice Showcase talks, entitled:
'Spotlight on Improving Clinical Workflows'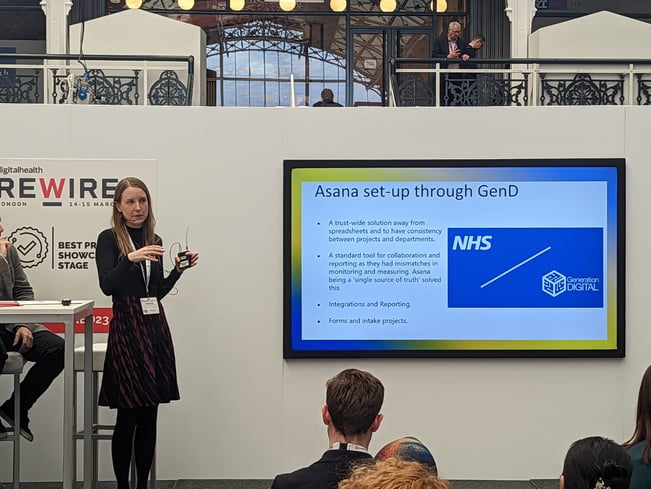 During her slot, she discussed how Asana has led to a Data-driven workflow management and planning, gaining clarity and control across her trust. NHS Kettering has also been tightly aligned with Northampton NHS Trust to help develop and improve their workflows.
A trust-wide solution away from spreadsheets and to have consistency between projects and departments.


A standard tool for collaboration and reporting as they had mismatches in
monitoring and measuring. Asana being a 'single source of truth' solved this.


Integrations and Reporting.


Forms and intake projects.




Here is an interview outlining the process
with the event's Press Office:
A collaboration meal to celebrate our joint
successes: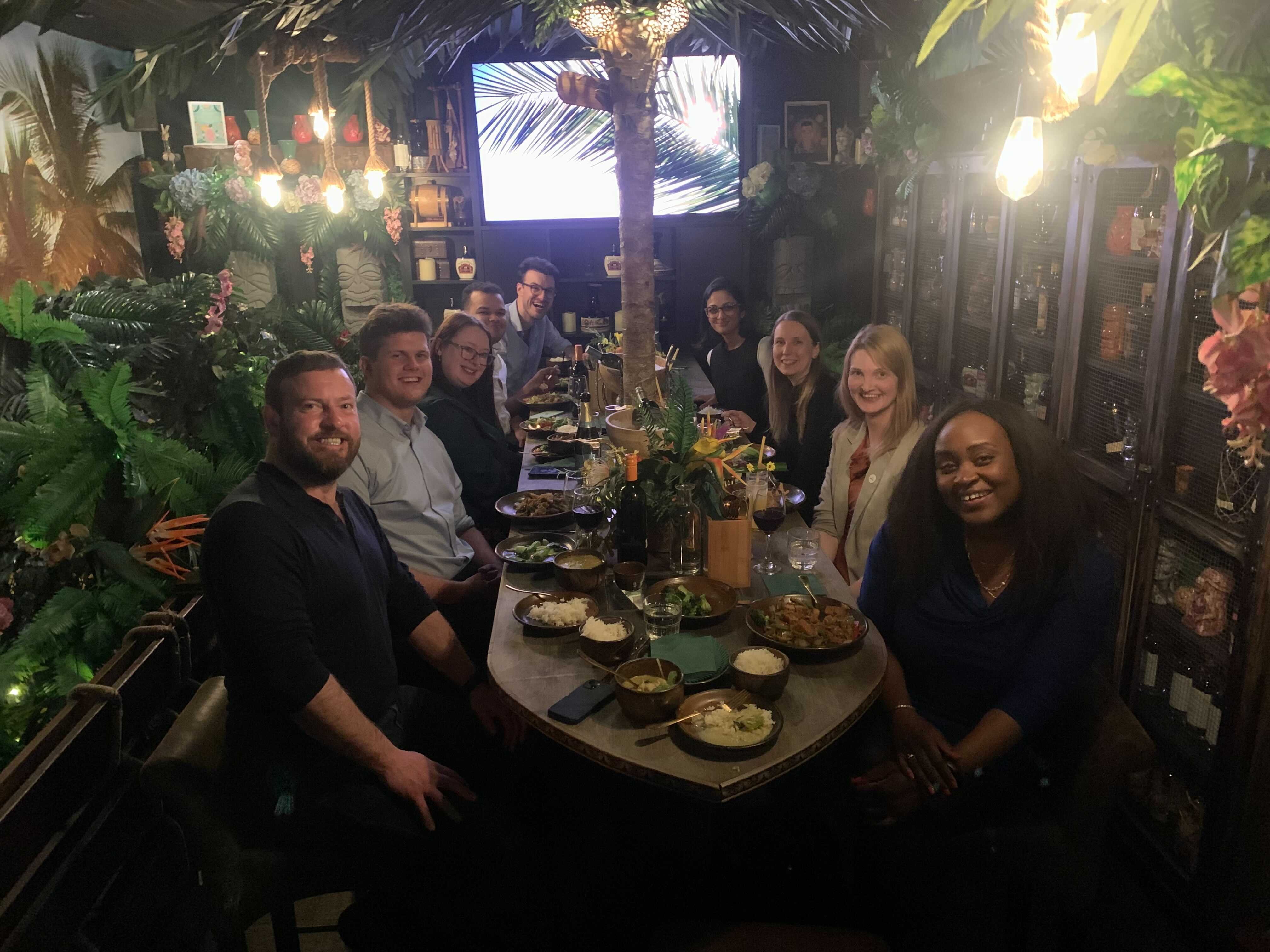 To celebrate night one of Rewired, we took 4 of our biggest NHS clients from Guy's and St Thomas', Kettering, and Northampton NHS trusts. We also had our Miro partner manager, Amone Gbedemah, join us to share thoughts on how software can be used to aid the National Health Service.
Digital Health Rewired aims to promote collaboration and innovation in healthcare by bringing together healthcare providers, policymakers, technology companies, and patients. It provides a platform for discussion and knowledge sharing to improve patient outcomes and transform the healthcare industry.

An event attendee stated, "I attended Digital Health Rewired, and I have to say it was an amazing experience! The event brought together some of the most innovative minds in the digital health space, and the insights and knowledge shared were invaluable. It was really interesting to hear about the different ways Asana can be used within the NHS."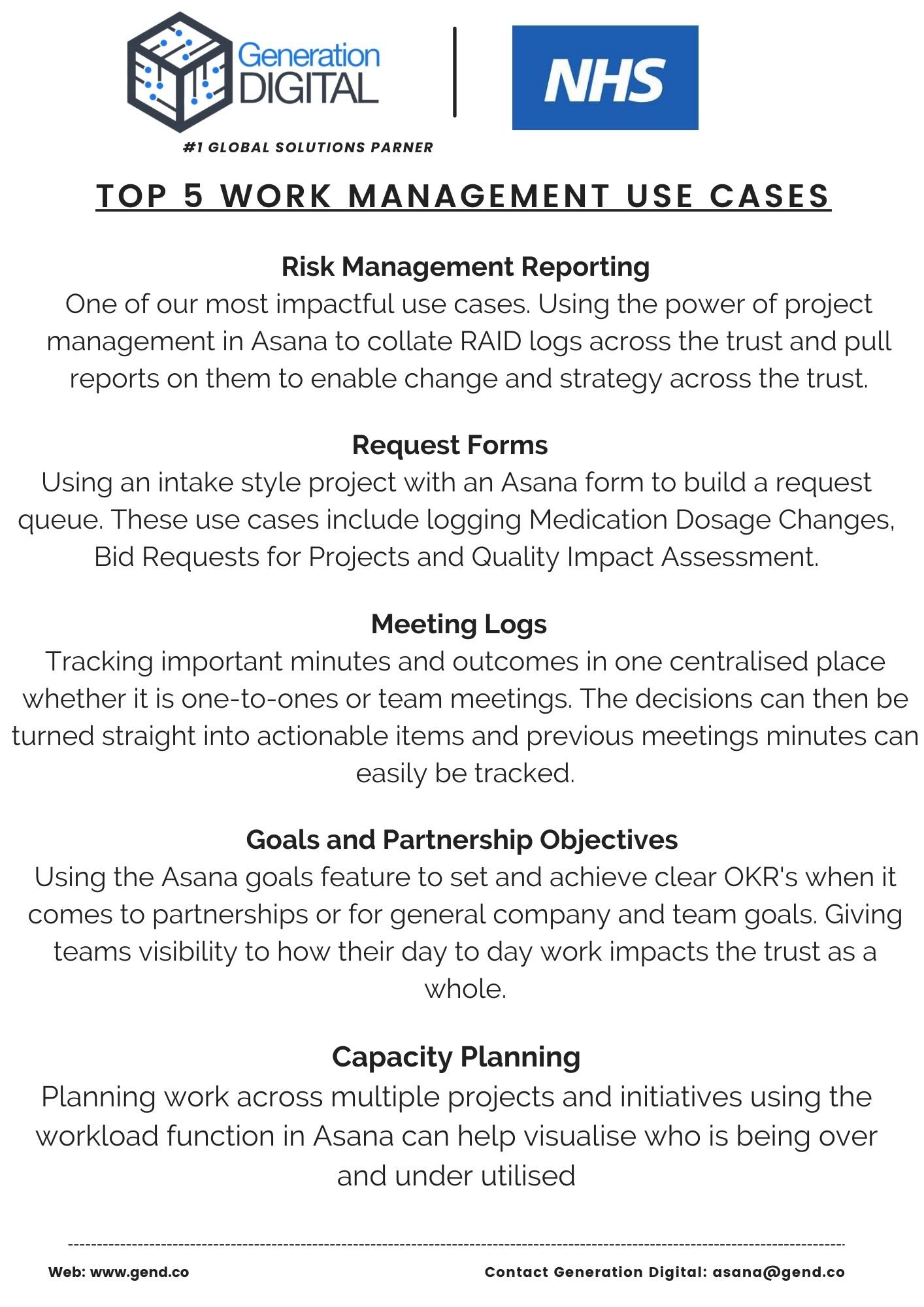 Empowering patients through Digital Health: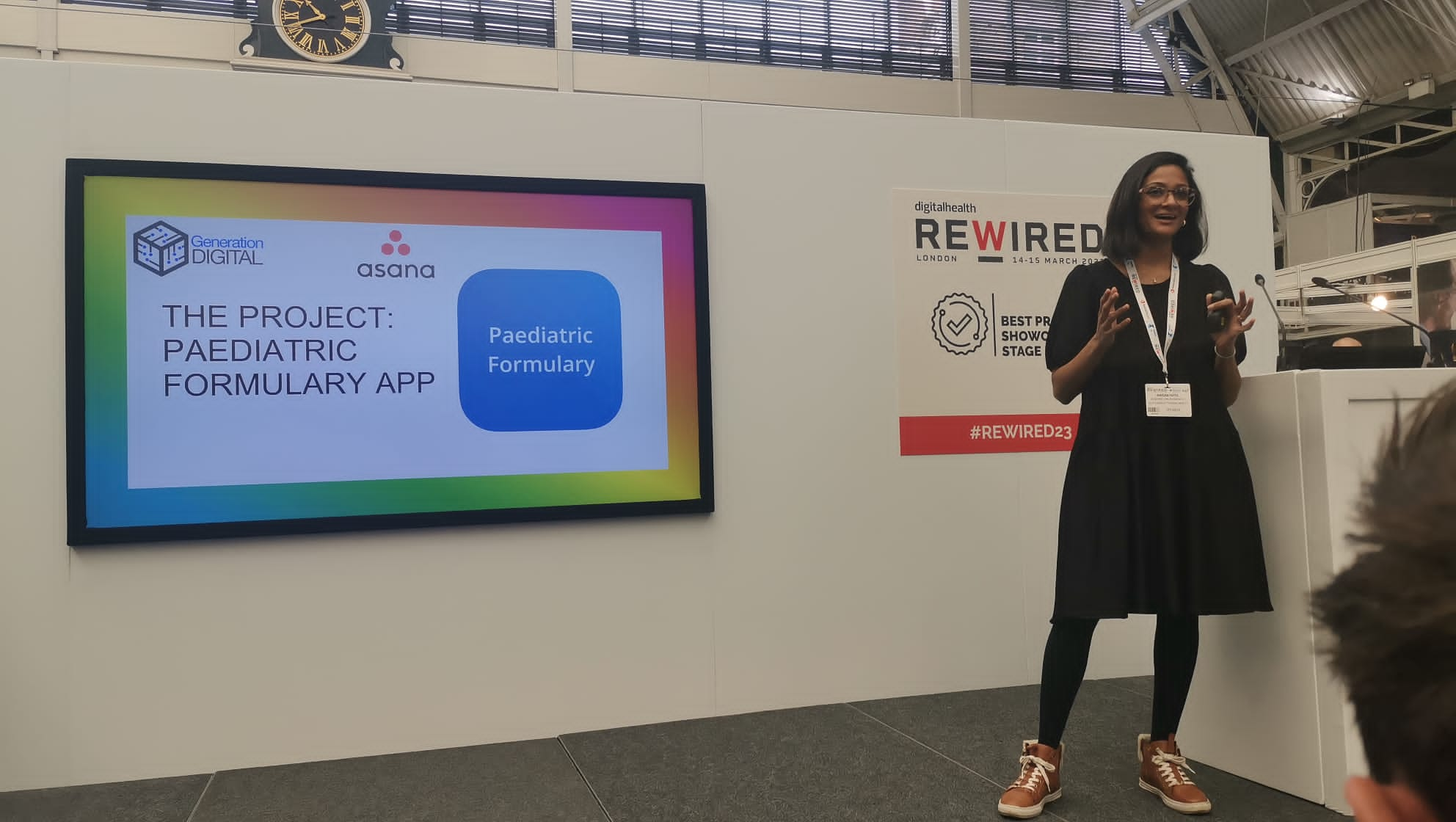 The second talk of the event was by Anisha Patel from Guy's and St Thomas' NHS Trust. She spoke about using Asana on the topic of "Empowering patients through digital health". Throughout her talk, she discussed how Asana reporting and forms had been used to track patient dosages. As well as this, she used Asana to organise and develop her 'Paediatric Formulary App' and increase internal task completion overturn by over 1000%.
To find out more about how Asana has been used within the NHS, book in a discussion here:
Conclusions:
The event provided an excellent opportunity to network and connect with like-minded individuals who are passionate about using technology to drive positive change in healthcare. I had some fantastic conversations and made valuable connections that will lead to exciting collaborations in the future.


Overall, Digital Health Rewired was an incredible event, and I highly recommend it to anyone working in the digital health space. The knowledge gained and the connections made will have a lasting impact on anyone looking to make a difference in healthcare.