In September 2016, Workplace by Facebook commissioned Deloitte to find out how leaders are thinking about the future of work. Deloitte interviewed 245 executives and identified six major themes.
Culture is critical
More than two-thirds (69 percent)1 of C-suite executives believe that company culture, especially transparency in internal communications, is critical to their organization's ability to realize its mission and vision.
Lesson 1: Pay attention to culture; help leaders to actively participate in its development and dissemination.
Communication, collaboration and connectivity are transforming
Only 14 percent of leaders1 are completely satisfied with their organization's ability to communicate and collaborate.

Lesson 2: Companies need more transparency in communications, new systems and policies. They need to move rapidly toward a digital-first culture, or they risk losing employees, productivity, and customers.
Millennials drive the pace of change
By 2020, millennials will constitute 50 percent of the workforce1. However, only a third of them feel their organization is making the most of their skills and experience2 and 66 percent expect to leave their employer in less than five years3.

Lesson 3: To keep millennials, companies should place greater emphasis on nurturing and developing their people and creating interesting and purposeful work. They should build an environment with career flexibility and tools that enable employees to collaborate and exchange ideas transparently.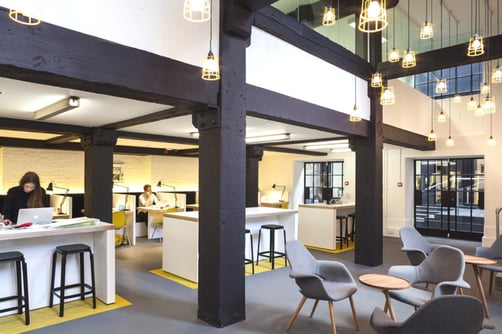 Business benefits are real
When asked to identify the most important benefits from greater collaboration, 57 percent of executives cited identifying and exploiting new business opportunities, while 48 percent cited increasing rates of innovation1. These were followed closely by accelerating time-to-market (42 percent) and improving customer loyalty (41 percent)1.
Lesson 4: Be clear about the benefits you are targeting and regularly check leading and lagging measures of progress.
New digital tools are dramatically changin
g how we use our screen time
The future working environment will require a shift in how we communicate and collaborate. 76 percent of executives1predict a move away from email and toward more sophisticated digital tools. These digital tools will be critical enablers for cross-cultural teaming.
Lesson 5: Start the shift to new collaboration tools, but help ensure workplace practices and employee expectations are aligned with new capabilities.
Leaders increasingly lead networks, not hierarchy
Just over 40 percent of respondents1 expect they will place more focus on facilitating the flow and exchange of ideas, providing greater autonomy at team and individual levels.

Lesson 6: Leaders need to be educated in how to use collaboration tools for improved communication, and connectivity.
Digital technology is changing the way we work, where we work and how we communicate and collaborate. Through all this change, one thing remains the same - people are still the heart of every organization. Companies need great leaders, managers, and employees at all levels to get things done.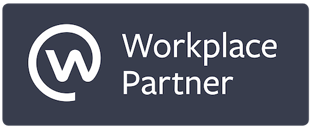 More information on our Digital Workplace and Workplace by Facebook services are here:
https://www.gend.co/digital-workplace
https://www.gend.co/workplace-by-facebook-professional-services
https://www.gend.co/workplace-by-facebook-services-and-solutions-uk
https://www.gend.co/workplace-by-facebook-setup-and-implementation
https://www.gend.co/workplace-by-facebook-training-and-user-adoption
https://www.gend.co/workplace-by-facebook-add-ons-and-single-sign-on
https://www.gend.co/workplace-by-facebook-launch-guide
Generation Digital - Driving Digital Transformation
We partner with clients to digitally transform how their organisations work, collaborate, engage, analyse and report to help them succeed in an ever-changing market.
Generation Digital is a platform neutral partner of industry-leading technology companies including Amazon Web Services, Microsoft, Google, Facebookand Dropbox. We deliver expert consultation, design, supply, installation, integration and management of Digital Workplace, Cloud Adoption and Mobility / Identity solutions.
As a privately-held leader in new technology solutions, we employ some of the foremost experienced professionals in the platforms we support – engineers, developers, project managers, business analysts, UX/UI experts, designers, and user adoption consultants – ensuring we can provide a holistic view on the most complex business challenges, and deliver an awesome user experience to our clients.
Generation Digital is proud to work with a broad range of clients including Berendsen PLC, Woodford Investments, Algebris Investments, Sega Games, PGA European Tour & Haseltine Lake LLP. Public sector clients include the Guildhall School of Music & Drama, The National Archives and City of London.
The company is an approved Crown Commercial Service Supplier and listed on several Public Sector frameworks including G Cloud and Digital Outcomes & Specialists.
To find out more get in touch at hello@gend.co or call 020 3892 3111
Digital Transformation, Workplace by Facebook, Digital Workplace