Workplace by Facebook adopts a new pricing model – What does it mean for you, your organisation & why partnering can bring more value.
Since its inception in 2016, Workplace by Facebook has shipped hundreds of new features in an evolutionary model that has driven adoption and value recognition as a world leading collaboration platform.
In mid-July 2019, Workplace adopted a new pricing model, effective from 2 Sep 2019, that allows for better forecasting of spend, more flexible options of organisations and introduced a new feature that radically disrupts the collaboration platform market in terms of pricing.
Key Summary of the changes:
The previous pricing model for Workplace was highly simplistic on the face of it, two options of Standard (free) and Premium (subscription based).
However, Facebook have recognised the way in which billing worked was too complicated on a per active user basis. Therefore, going forward all organisations will be charged on a per person, per month model.
The key advantages are that organisations have an easily forecastable pricing plan giving increased control over a longer period of time . It also incentivises delivery teams to ensure adoption meets the number of users pre-defined in the contract and fulfil the aims of your business case.
What does the new model look like?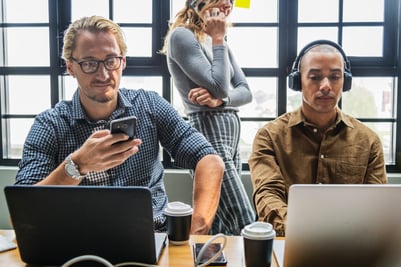 The new model sees four options for organisations to choose from:
Workplace Essential: Designed for small teams or small organisations, this option is free to use but, naturally comes with limitations such as s restriction of 5GB of storage per user, a maximum of 50 groups can be created, only 20 people allowed to access a Group call, a very light support model. This option also has no access to some of the key features that truly differentiate Workplace such as the Frontline add-on, Safety Check, Org Chart, Analytics and Single Sign On.


Workplace Advanced: This option is targeted for organisations and large teams that operate in a relatively simplistic environment but want to access all of the technical features available on Workplace. The only limitations are a generous 1TB storage limit per user, a 24 hour SLA for initial support and mobile access only for Frontline add-on. Indicative pricing is set at $4 per person, per month.
Workplace Enterprise: Designed for organisations that wish to use all of the features of Workplace with unlimited storage and a 4 hour SLA for initial support, all for $8 per person per month.


Workplace Frontline Add-on: The Workplace Frontline Add-on is available in Workplace Advanced and Enterprise to make it easier to connect frontline workers with Workplace. It also includes conditional access controls so administrators can manage employee access outside of working hours. It is also very cheap at $1.50 per person, per month. This makes the Total Economic Impact (TEI) less for organisations as well as improving the business case benefits, especially on Return on Investment (ROI).
Why is Workplace Frontline Add-on innovative?
In a world where nearly 50% of the workforce are Millennials or Gen Z, there is an increasing demand to work the way they live. They are rejecting email as an effective tool for communication and have a greater desire for transparency, collaboration and connection. This is why collaboration platforms such as Workplace are growing rapidly and seeing early stage mass adoption at the Enterprise and Mid-Market levels.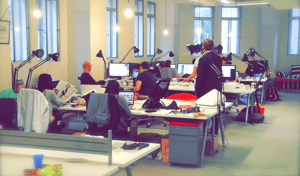 We believe that the Workplace Frontline Add-on is a smart move from Workplace. This is targeted at employees such as remote, desk-less workers or employees without email, (for example, Customer facing roles such as Receptionists, Sales-Floor, airline worker, couriers, warehouse operatives, etc.) and will be available to organisations that elect to use the Advanced and Enterprise billing models.
The reason for this new option being released is quite simple. 53% of frontline employees don't feel connected to their organisation and as such, do not have a "voice". More concerning is that only 14% of frontline employees believe that they are 'connected' somehow to their business HQ. Worse still, only 3% of these frontline workers feel they are connected to C-Suite Leadership.
One of the key features that we see as a stand-out benefit is limiting access to workers outside of working hours, enabling that work-life balance in an "always on" connected world.
What are the timelines and what does this mean to you?
Communications have already been sent out to existing customers but the official migration to the new options will commence on 2 Sep 2019. Customers that are currently on Workplace Premium will be moved to Workplace Advanced with prices being unaffected under "grandfather" rights.
Those customers that are currently on the Workplace Free option will be migrated to Workplace Essentials in late 2019 and early 2020.
On 30 Sep 2020, price "grandfather" rights will be terminated and all organisations will have to adopt the new pricing model.
This is where working with partners can bring additional benefits through their reseller models.
For example, Generation Digital, will be offering a heightened support service on Workplace Advanced and managed services on the Workplace Enterprise models at the same price of a regular subscription purchased directly from Facebook.
In addition, if you elect to use Generation Digital's Finance Support offering, you can manage your bill more easily with a range of payment options on a monthly, quarterly or yearly basis with Foreign Exchange variation risks taken away.
Why this change makes working with a partner even more important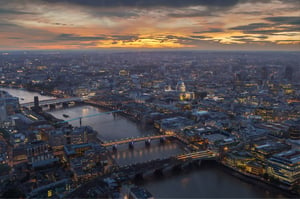 Workplace have already shown that they are seeking a partner-first model, especially for Mid-Market sized organisations. This new model is designed to incentivise maximum adoption to create a culture of collaboration. This will also mean that those that adopt Workplace will mature rapidly and will seek further and more complex integrations, managed service support and differentiated services such as Executive Engagement Support, Videography & Content Creation support as well as Bots.
Partners are the route to achieving these enhancements to unlock significant business benefits with an ROI of up to 15x through cost avoidance and productivity enhancements that drive increased revenue.
Further, in the pre-launch and launch phases of your deployment, partners can significantly de-risk delivery and help maximise adoption in order to maintain the integrity of the business case.
Summary
The new pricing model for Workplace has demonstrated the rapid maturation of the service and the platform that Facebook have created. It also shows the increased commitment to partner-led delivery and support models with an increased focus on price stability and forecasting simultaneously looking at delivering maximum value with a flexible model that organisations can choose to suit their needs.
It also places greater emphasis on the differentiation that your choice of partner brings to the delivery and ongoing support model that your organisation needs to achieve the full potential of business benefits that collaboration platforms bring. This is why Generation Digital is excited by this change, as it allows us to showcase the full range of our support services that can be tailored to match each organisation's needs.