BONUS EBOOK: A Blueprint for CEOs Leading Digital Transformation Initiatives
Over the last few years, we have seen announcements from many large, global organisations such as Chevron, Danone, AstraZeneca, and many more who have decided to deploy Workplace by Facebook as their primary collaboration and communication platform of choice.
The same trend continued with GlaxoSmithKline (GSK), a UK based multinational pharmaceutical company that previously announced shutting down Yammer and now utilise Workplace by Facebook as their de facto form of communication for employees.

Previously, GSK ran one of the largest and most active Yammer networks globally. It was even considered a flagship customer for the enterprise social networking service.

Following an initial pilot of Workplace involving 3,000 employees, GSK completed a launch of the platform to 120,000 employees and contract workers worldwide.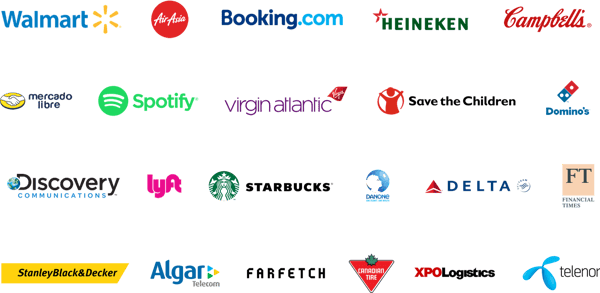 Workplace by Facebook Users

The majority of organisations have now recognised that the Future of Work requires them to discover how they can improve their working ways and invest in tools to transition to a digital first workplace.

Last year, Deloitte surveyed C-suite executives to identify their opinions and perspectives on the Future of Work. The survey deduced six themes within the future Workplace, and each could be considered lessons to help leaders ease the transition.
Culture is Critical
Estimates show that more than 69% of those surveyed believe that company culture, especially transparency in internal communications, will have a crucially important impact on their staff's ability to understand the company mission and values.
Open Communications
A cultural transformation will be needed over the next four years, as only 14% of leaders are completely satisfied with their organisation's current ability to collaborate and communicate. However, leaders are actively monitoring their progress - a sign of the culture's strategic importance.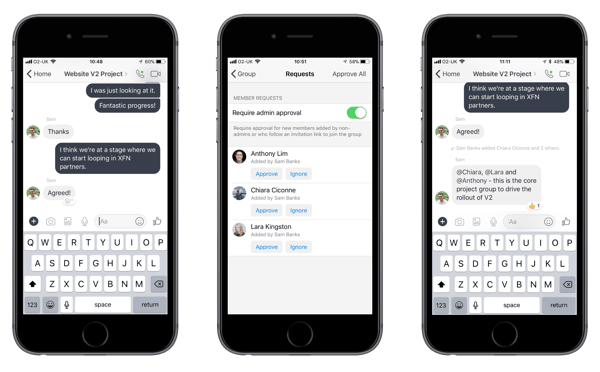 Communicating via Workplace by Facebook
Changing Employee Priorities
Not surprisingly, there has been a lot of focus on Millennials' influence on the way talent is recruited and developed, given that by 2022 they will constitute 50% of the workforce. However, it's essential to recognise that people are working for longer.
Define Clear Outcomes
When asked to identify the most important benefits from greater collaboration levels, 57% of executives cited identifying and exploiting new business opportunities, while 48% cited increasing innovation rates. These were closely followed by accelerating time to market (42%) and improving customer loyalty (41%).
BONUS EBOOK: A Blueprint for CEOs Leading Digital Transformation Initiatives
Invest in New Tools & Ways of Working
The future working environment will require a shift in how we communicate and collaborate, with 76% of executives surveyed predicting a move away from email and toward more sophisticated digital tools.
Leaders Need Help too
The survey results deduced that the C-suite executives showed over 40% of respondents expect they will increasingly emphasise facilitating the flow and exchange of ideas and providing greater autonomy at team and individual levels. This shift from "top-down" to what we might see as "alongside" is a crucial component of the equation.

This survey also shows that executives at the top of companies have acknowledged that the future of work would be quite different from how things have happened in the past few years. They understand that their roles need to adapt to the new environments they will be leading.

How organisations work in future will be different with a critical emphasis on having work conditions more team-based and project-based, properly networked, more mobile and devolved, and most of all, more collaborative. Done correctly, the future of work offers the opportunity to provide an engaging and motivating environment for work. Something I think we can all agree is vital to future success.
Workplace by Facebook Work Management Remote Working Future of Work