Predicting the future of work can be tricky at times, and the ongoing Covid-19 pandemic has made any form of prognosis even more challenging.
While anyone can guess what the future of work will bring, some constraints will remain: organisational performance will always be the main highlight of any organisation due to dependence on employees.

Since 2019, there has been an ongoing debate about whether or not businesses should adopt the best of breed applications or consolidate their technology requirements into all-in-one platforms.

Both arguments have benefits and challenges, and often it will come down to the views of the C-Suite.
RELATED
Workplace by Facebook Announces New Integration Directory
6 Reasons Why Charities Are Adopting Workplace by Facebook
What does the Future of Work look like?
With the pandemic affecting businesses worldwide, it's forced most of us to resort to remote work. However, the fierce debate about what the future of work will look like continues to gather momentum.

Given these unprecedented times, what does the future of work look like and how do we prepare for it?
The future of work features three key components:
1. Open Systems: Unlike closed systems, open technologies such as Workplace by Facebook and Asana encourage employee communication and collaboration. These tools are a great way to make every employee feel like they're part of the broader organisation and work towards its goals.
2. Agile Working: While the future might seem unpredictable right now, one thing for sure is that future employees will be increasingly mobile, bringing employees, processes and technology together.
3. Integrated Experience: Using multiple tools to complete work is a common demand that most employees want. Employees prefer a sense of flexibility rather than being forced to use a single platform for their tasks. Evidence of connectivity and flexibility is apparent with the many out- of-the-box integrations found in most modern enterprise software.
What happens if businesses refuse to change?
Future-proofing your business is one way to prepare yourself and adapt to change appropriately. Implementing new strategies, tools, and cultures to enhance a business's performance is a stepping stone to success.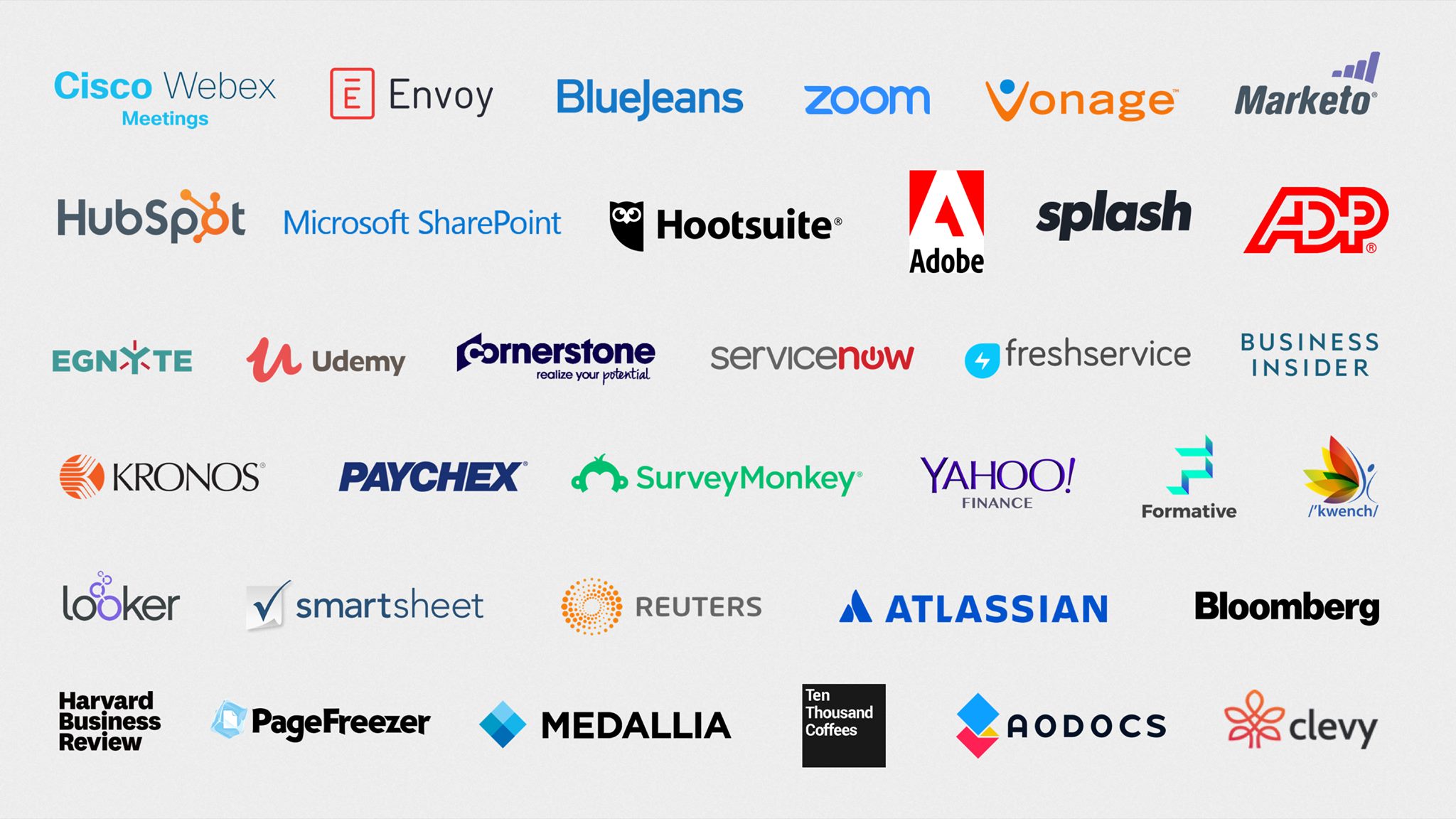 Rejecting change and sticking to former strategies will prevent an organisation from meeting the same standards as any other evolving organisation.

When these components get deployed correctly, your Future of Work will allow employees and your business to expand and evolve, welcoming creativity and innovation that attracts the best talent internally within an organisation, or outside an organisation.
BONUS EBOOK: A Blueprint for CEOs Leading Digital Transformation Initiatives
What are the disadvantages of all-in-one platforms that impede progress?
The challenges of the all-in-one platforms have capabilities that paralyse progress:
Given the set of technology tools needed to operate a business such as integrations or connectors will not be ready for use for months, possibly even years.

No matter what strategy you deploy, you are limited to only one vendor's roadmap

There is a higher chance of misguiding an organisation into a technological dead-end, should the vendor not be using the latest technologies.

Integrating the right technology needed now will work. The only issues would be that it will require custom code developed in-house by corporate developers, which can be quite time-consuming and expensive.
Why is Best-of-Breed Technology better?
In contrast to the all-in-one platform, the best of breed platforms enable organisations to select more than one technology tool that serves specific purposes.
Instead of purchasing a product suite from a single vendor, businesses can instead adopt specialised solutions from many vendors, and integrate them.
When a business selects a human resources solution from one vendor such as Workday, then a CRM from a provider like Salesforce, and a communication platform from a company such as Slack the organisation will ultimately help employees deliver better solutions for their specific jobs.
Besides, using Best-of-Breed applications also allow organisations to show a rapid ROI. For the past two years, technology has advanced significantly; it's now up to organisations to take full advantage of optimised technology and embrace the future of work.